Agricultural Industry Workshops, Schools & Training Events
Albrecht/Kinsey System of Soil Fertility 3-Day Course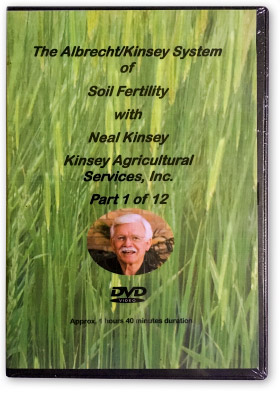 The 3 day introductory course of Albrecht/Kinsey System of soil fertility in this 12 disc DVD box-set.
This entire 3 DAY course is only $350:00 (incl. GST) plus postage.
Submit your order via meters@themeterman.com.au
Regenerative Farming Conference
Neal Kinsey's 10th Anniversary Tour of New Zealand.
"A new Paradigm for a Profitable, Healthy Future & how to profit under environmental compliances"
Dates: June 24th 25th 26th.
Venue: Hamilton Airport Hotel, 201 Airport Road Hamilton.
Learn more: Download flyer › (180KB PDF)
For more info contact Ron Mc Lean on (NZ) 0800 549 433.
Tell them you saw it on The Meter Man web site!
Additional 2019 events will be posted once details are available.